Learn Nature Interpretation
 
The service:
Do you see a need to develop or update the skills of your naturalists to enable them function better in the competitive wildlife tourism Industry?
WFS specialises in imparting customised nature interpretation trainings to lodge naturalists who engage in nature interpretation, in and around wilderness areas. Similarly, we impart specialized training programs for rural citizens who work as nature guides.
Through our unique approach, which includes understanding the needs of the tourism Industry, attention to details and thorough understanding of ecosystems and their functioning, we impart skill development that enable lodge naturalists and rural guides to take their levels of nature interpretation and hospitality to a higher level.
Through our courses trainees learn wildlife identification, learn conducting interesting nature walks and vehicle based drives into the Indian Jungle. Identify birds from sight and sound, fine tune their language skills, impart wilderness survival skills, and train in off road driving in ecologically sensitive areas. Flora identification and its uses, wilderness hospitality skills and much more.
We develop the ability of the trainee to read and interpret the jungle through enhanced use of their senses, understanding the signs and tracks and cues that jungles reveal, train how to move gently to witness nature phenomenon without creating disturbances. Trainees are exposed through a series of tasks that enables them to learn the techniques of acquiring relevant knowledge and delight their guests by throwing light on the wonders of nature. Our trainings are customised to the needs of trainees after thorough evaluations.
Appropriate for:                  
(Naturalist trainings)
Wildlife Lodges
Private land owners
(Rural guides training)
Forest departments who engage rural citizens as guides in tourism.
Wildlife Lodges that employ rural citizens.
Delivery: On site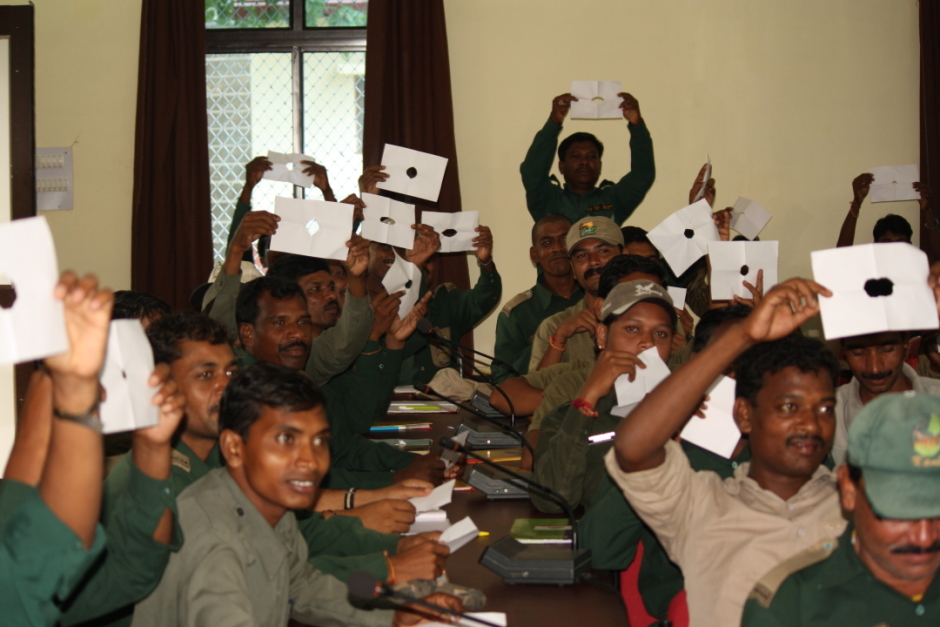 Custom Designed Curriculum
We develop custom designed training curriculum and courses to suit the local needs. All these courses are conducted onsite that take into consideration the local flora and fauna of the place to bring in higher level of understanding of the ecosystems and their functioning.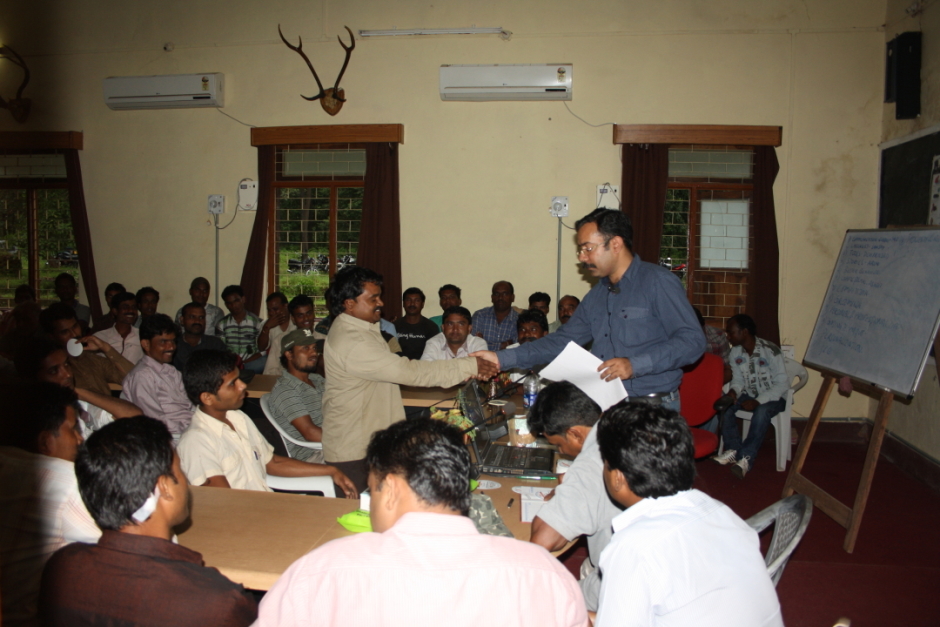 Expert Trainers
We work with industry experts from a divers backgrounds who specialise in a wide array of subjects for the training needs. These experts include ornithologists, botanists, odonatologists, lepidopterists, herpetologists etc;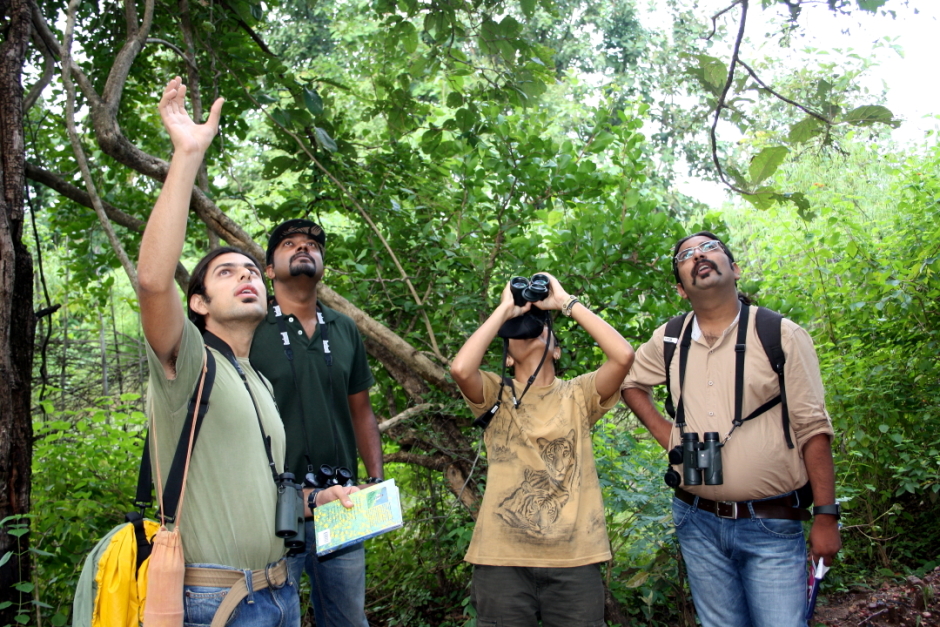 Practical Training
We conduct field sessions for identification of flora and fauna which are followed by practical guiding sessions and assessments by the experts to bring in higher level of interpretation skills.